Post by Admin on Oct 9, 2017 9:38:31 GMT
From a blog over at
www.thomann.de
we learned this :
Studio monitors are the perfect tool for listening to your mixes and for finishing your songs, you will find at least one pair of them in every recording studio. But how do you place them correctly? What's the correct distance from your ears? Should they point at you, and at what angle? Does it even matter? Make sure to follow these simple rules to get the best out of your freshly acquired studio monitors!
1. Frequencies problem? EQ them out!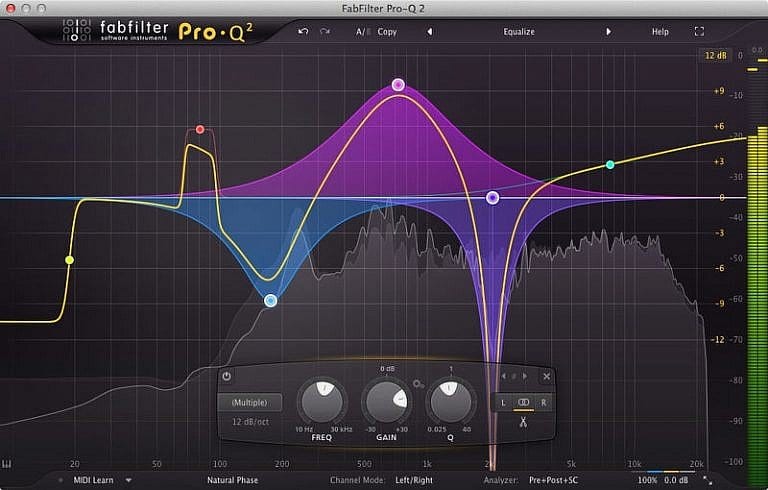 Monitors should sound as neutral as possible – and this includes leaving the built-in frequency filters unaltered. Instead of cutting bass and high on the monitor themselves – which will lead to a false response of what the song actually is sonic wise – try to leave everything flat and work directly on your DAW, removing the unwanted and harsh frequencies out with an Equalizer plug-in. Also, if you feel that something's not right, carefully check the position of the monitors.
2. Don't place 'em too close to the wall!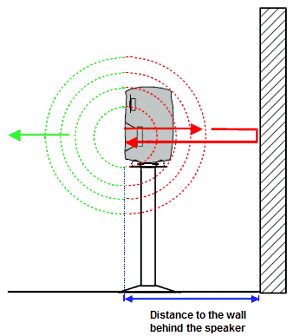 Loudspeakers can project a tons of sonic pressure – this can be good or bad, depending on the way you use them. When you place a loudspeaker near a wall or in cornered position, the (sub) bass gets wild and may rumble a tad too much, while the upper-bass frequencies are on their way to completely disappear from the mix. Since you don't want this, because bass is crucial for music, experiment with the monitor placement until you have a nice and clear sound. Ideally, the monitors should not be placed too close to any hard surface.
3. Symmetry is life
And this is not just OCD: sitting in the exact center of your room really helps when it comes down to aligning the loudspeakers. Loudspeakers need to "breath" in order to reproduce the frequencies without compromises – don't cramp them to the left or right wall of your room.
4. The right distance from you

There are different types of Monitors: since we are talking about the near–field ones, it's pretty obvious that they have to be close to you. This means not meters away, and not inches from your ears – one meter should be just fine. The closer they are, the less influence from the room acoustic you will notice.
5. Angle, direction and stereo image
We already mentioned that you should be at the center of the room in order to "listen" to the right frequencies. There's also another important thing to keep in mind: the speakers direction. Seen from above, you have to imagine an equilateral triangle where the speakers are turned to your ears at approximately 60°. The audio projection of a loudspeaker can be imagined as a semicircle, and having them pointing away from you will translate to a wrong audio perception. If you need a subwoofer, this has to be placed in the middle (if one) or beneath the speakers (if two).
6. The height is important
Monitors shouldn't be placed too low or too high. Most of the time people wrongly assume that the big speaker (low frequencies) should point to your ears: wrong! The sweet spot lies between the two speakers (woofer and tweeter) and that's the reference you need for a correct placement. You can achieve this by using height–adjustable tripods or wedge shaped foam pads.
7. Boxes on the desk? No, thanks!
It has been said over and over but still, people don't really understand this: speakers shouldn't be placed on the desk! Why? Well, you don't want your desk to vibrate and absorb low frequencies AND you will avoid tone changes from the monitors due to the hard surface of the desk.
8. Acoustic Treatment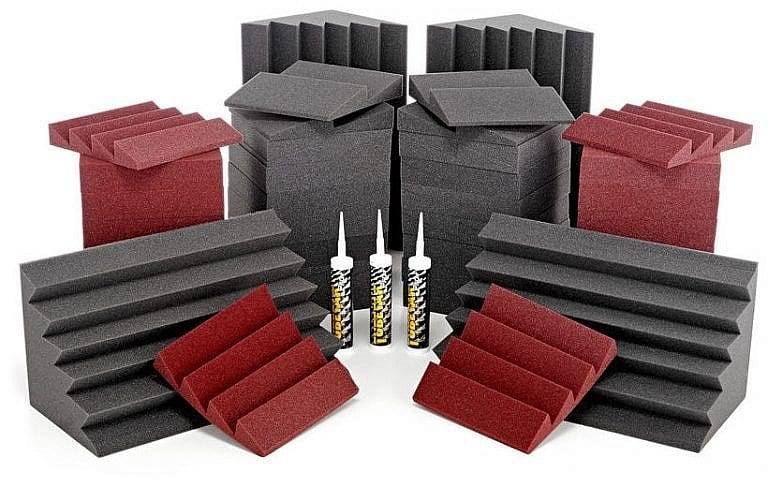 After all the minor but crucial changes that we mentioned, there's still one thing that needs to be taken care of: the room acoustic. If the room is resonating weirdly (which happens most of the time inside normal rooms) you need to treat it accordingly with acoustic elements such as Basstraps, standard absorbers and diffusors.
They often have interesting Blogs over and about music creation at
www.thomann.de/blog/en